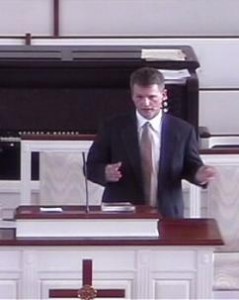 Greg Barrett is an investigative journalist and the author of The Gospel of Rutba: War, Peace, and the Good Samaritan Story in Iraq (Orbis, June 2012), recipient of a 2013 Catholic Press Book Award. He's also the author of The Gospel of Father Joe: Revolutions & Revelations in the Slums of Bangkok (Wiley, March 2008), winner of the 2009 Nautilus Book Award Silver Medal in the category of Conscious Media-Journalism-Investigative Reporting.
He's a twenty-year veteran of newspaper and wire reporting in Washington, D.C., the Carolinas, Maryland, Virginia and Hawaii. In Honolulu, the faculty of Kamehameha Schools nominated him for a local-news Pulitzer for his reports on Bishop Estate, the embattled board of trustees responsible for the nation's wealthiest private trust. His reporting spans Thailand, Jordan, Egypt and Iraq, and he was a national and foreign correspondent for Gannett News Service in its GNS/USA Today Washington bureau when he first traveled to Iraq in 2003 to report on the run-up to war. More recently, he was a reporter for The Baltimore Sun, where his co-authored investigation into flaws about port security won an Associated Press Mark Twain Award in June 2006.
Greg's investigative reporting is credited for initiating important change by books such as Broken Trust: Greed, Mismanagement & Political Manipulation at America's Largest Charitable Trust and Wayfinding through the Storm: Speaking Truth to Power at Kamehameha Schools. He speaks frequently on college campuses and in churches about issues affecting global poverty, the military industry, and the need for cooperation among the world's mainstream religions.
He resides near Washington, D.C., and is on the roster of two national speaking agencies, Gotham Artists and Walk the Talk Authors.