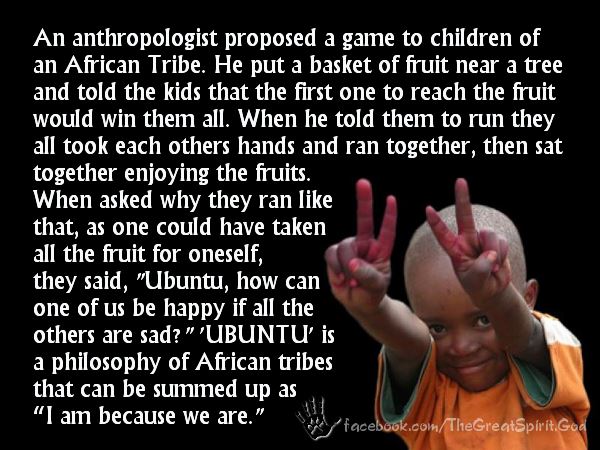 Here's hoping/praying that the Middle East and all of its violent players (e.g., Israel, the United States, Iran, the Taliban, Palestine, Egypt, etc.) will someday grow the heck up and absorb life's lessons.
For example, Ubuntu.
Ubuntu ("OO-boon-too") is something Desmond Tutu preaches: "It is about the essence of being human, it is part of the gift that Africa will give the world. It embraces hospitality, caring about others, being able to go the extra mile for the sake of others. We believe that a person is a person through another person, that my humanity is caught up, bound up, inextricably, with yours. When I dehumanize you, I inexorably dehumanize myself.The solitary human being is a contradiction in terms and therefore you seek to work for the common good because your humanity comes into its own in belonging."
Of course we see a living example of this in Father Joe Maier in The Gospel of Father Joe. It's the same sort of oneness that he discusses in James Lingwood's documentary, "Father Joe and the Bangkok Slaughterhouse."
So, yo, Netanyahu! Are you taking notes? Please, for the love of God, Allah, the Buddah and all of humanity, grow up.
Evolve.